As I mentioned in a previous article, I was fortunate that I did not have many injuries that forced me to take an extended amount of time off from playing football during my time at Nebraska. In thinking about teams that win championships, more often than not, they stay relatively healthy. And our national championship teams were no different. I believe this was a testament to our strength and conditioning staff having our teams ready for the week-in, week-out grind and physicality of the season. The adage "iron sharpens iron" rings true in how we went about practicing, each week incorporating stations where we competed against the Blackshirts.
Unfortunately, no matter how hard you prepare, train and practice, football is a physical sport, and injuries happen. Depending on the severity of the injury and what structures are involved, the return to competitive play can look vastly different. A season-ending injury usually involves a complete tear of a ligament or muscle or a fracture or break of a bone. These injuries often require surgical repair or stabilization, with significant healing and rehabilitation needed following the procedure. Although I never heard the news that my season was over due to an injury, many players struggle with this reality every football season.
I had teammates injured throughout my many years of playing, causing them to miss multiple games or, worse, missing seasons or ending careers. It is hard to imagine the mental toll that this can take on you as a student-athlete or a team if it is a key player injured. The truly great teams have to find a way to overcome these setbacks and keep winning games until, hopefully, a key player comes back. Football teams take the "next man up" mentality. Nebraska fans understand this from the 1994 national championship team that lost one of the greatest quarterbacks in Husker history for a significant portion of the season. The next man up was high-caliber quarterback from Kansas.
More often than a season-ending situation, the injuries that occur during the football season are treated and managed quickly to allow the athlete to continue to play and limit the amount of time missed. However, once you are on the injured list, specific parameters set by the sports medicine team and the coaches must be met for you to return to the game safely.
Here is perspective for the fans on the injured athlete's journey back to the field. In most cases, the time commitment is more significant for the injured athlete. If it is not a season-ending injury, the athlete must still attend team meetings, position meetings and practice. Even though the athlete is injured, mental reps must be taken and kept up to speed on game plans and any updates to offensive and defensive schemes used in future contests. Time is carved out for the injured athlete to rehab with on-the-field drills with the sports medicine team during practice. Finally, the injured athlete must fit treatment sessions in the training room, sometimes two to three times a day.
I know it can be frustrating for fans when their favorite player or a player who is instrumental to winning games is out injured, but you can believe it is not a vacation for the player, and they are not just sitting around hoping to get better. The sports medicine team has a plan based on the treatment protocol evidence and timetables over years of experience to get the players back quickly and healthy. And it is the players' job to be as relentless in adhering to this plan as they would preparing for a Big Ten Championship Game.
---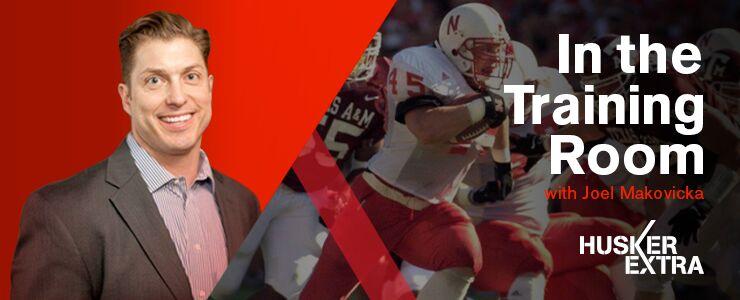 Joel Makovicka is president of Makovicka Physical Therapy. Makovicka, as a Husker fullback, was on three national championship teams and played four years in the NFL. He has a clinical doctorate in physical therapy from Creighton University.