Playing Football in the Cold
With temperatures at kickoff dropping as the season ends, the players must figure out ways to maintain their performance levels in the cold weather. Growing up playing football in Nebraska, I played sports in extreme temperatures. The key has always been to acclimate to the weather and practice in the same elements as game day.
At Nebraska, an indoor practice facility helped when we played road games in a mild climate. However, when we knew the temperature would be frigid on game day, we would practice outdoors. Speaking from the offensive perspective on our Thursday helmets-only practices, I remember that fellow running backs and the offensive line would wear as little cold-weather gear as possible. We were doing this to make sure our minds and bodies were ready to play in this weather. The shorter up-tempo, non-contact practice with limited cold weather gear would require us to focus mentally on practice reps and block out the weather.
It is still important to understand physiological changes to an athlete's body when playing in frigid temperatures. Peripheral vasoconstriction (blood vessels getting smaller) and shivering is a typical response to the cold weather, both of which help to insulate the body and prevent significant heat loss. This blood vessel response can increase an athlete's heart rate and blood pressure. In addition, shivering can create earlier muscle fatigue and decrease the overall exercise capacity of the athlete. While playing, it is easy to keep your core body temperature at a high level. The challenge becomes keeping body temperature elevated while standing on the sidelines; in my case when the defense was on the field.
Advancements in what players wear and equipment used on the sideline have impacted athletes' ability to perform in cold weather.
I am fascinated to see old NFL highlights of the 1967 "Ice Bowl" played in minus-20-degree wind chill, with only sideline coats to keep warm. Today, many clothing options exist for athletes to assist with keeping their body temperatures regulated during a game or practice to have a thin extra layer of warmth, keeping athletes' bodies dry and allowing them to move freely.
When I got to Nebraska, I soon learned that our running back coach, Frank Solich, did not want his running backs wearing sleeves during games no matter how cold it was. As a group, we thought this helped with us being able to secure the football, resulting in fewer fumbles.
Fans can see other advancements on the sidelines for keeping players warm, such as heated benches with helmet attachments for keeping the inside of helmets warm. Not so noticeable are that many natural grass fields in cold climates have heating coils below ground so the field does not freeze. Playing on a frozen grass field is like playing on a concrete parking lot with cleats; a player has zero footing. Lambeau Field was the first to implement this system after the Ice Bowl. After playing on that field on a frigid January Sunday, I know these types of advancements work and allow players to play at a higher level in extreme weather.
Players can do only so many things to combat the cold and stay warm. The successful team or player will overcome the mental fear or doubt that enters a player's mind that says, "I can't play in conditions like this." And from my experience at Nebraska, it is never too cold if you are winning and dominating your opponents!
---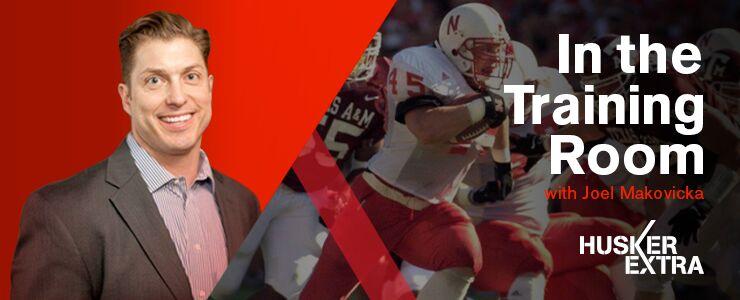 Joel Makovicka is president of Makovicka Physical Therapy. Makovicka, as a Husker fullback, was on three national championship teams and played four years in the NFL. He has a clinical doctorate in physical therapy from Creighton University.