Things I know, and things I think I know: 
If Nebraska quarterback Adrian Martinez needs a shot of motivational fuel this summer, we're here to help.
Actually, NFL and college football handicapper Lee Sterling is here to help.
The Miami-based Sterling, who appears on 50-plus radio shows nationally, told "Early Break" (93.7 FM) listeners Friday morning that the most important position in his offseason evaluations of teams is quarterback. No surprise there. A team better have a stud QB (and excellent interior defensive linemen) if it wants to go far, Sterling said. 
So, does Nebraska have a stud in Martinez, a fourth-year junior? 
"No," Sterling said flatly. "I would say on a scale of one to 10, he's probably a 5½ or 6. He makes some plays where you're like, 'Wow, this is a kid who can make you really good.' And then there are some plays in some games that are just maddening. You watch the kid and he misreads defenses and turns the ball over." 
Even ardent supporters of Martinez — I've been known to qualify as such — can't ignore that he leads all current FBS players with 15 career fumbles lost and is the only player to lose four or more fumbles in each of the past three seasons. In addition, the 6-foot-2, 220-pound California native has thrown 12 interceptions (and 14 touchdown passes) the last two seasons.
All told, he's 11-16 as the team's starter. 
"I thought he was going to get to the next level after watching him as a freshman," said Sterling, recalling Martinez's excellent 2018 season. "But he just hasn't progressed." 
Ouch. Sterling then raised an issue I've often mentioned on radio and in columns — an issue that qualifies as a valid defense for Martinez.
"It does hurt him that the talent around him has not been great," Sterling said. "But there's just something missing there. All of a sudden, for the green light to come on (in his fourth year), it usually doesn't happen." 
It should be noted Nebraska coach Scott Frost and his staff have upgraded talent at receiver. Size and speed at the position is better. What's more, the Huskers have a tight end with NFL-level talent in 6-8, 260-pound junior Austin Allen. The offensive line should be solid at the very least. 
Bottom line, it's certainly OK to leave open the possibility that Martinez will have a big junior season. 
"Do I think he'll be better? Yes," Sterling said. "Do I think he'll be elite? No. Just pop in the film. It's the same thing over and over. I don't know what his work habits are. I don't know that well enough. But there's something missing there.
"To be as good as he was as a freshman, and looking at where he is now, he should be much farther along in the process." 
Many Nebraska fans seem to agree with Sterling, which is partly why I found his assessment to be noteworthy.  
Ah, but part of the beauty of sport is the ability to prove people wrong. 
My hunch is Martinez will do that in 2021. 
* The Nebraska baseball team's Big Ten championship and impressive NCAA Tournament showing can indeed be a spark for the Athletic Department, Husker athletic director Bill Moos says. 
"We've got a good, close group of coaches here," he says. "They draw from each other and support each other." 
Don't forget the Nebraska women's bowling team captured the NCAA crown in April under coach Paul Klempa, Moos says. 
He won't let you forget it.
"That was an inspiration," says the 70-year-old AD, his volume rising. "The university president (Ted Carter) had the team over to his house. The chancellor (Ronnie Green) honored them with a luncheon at the alumni center. You're doggone right. You celebrate champions. That'll be done with baseball." 
Maybe I seem overly interested in the way Nebraska honors its champions. But I feel it's extremely important, especially during a period impacted so heavily by COVID-19. 
Plus, "It's important because it's something the other coaches can observe and appreciate, and be inspired by," Moos says. 
Think about those bowlers being honored by both the president and chancellor. Those women will remember the occasions for the rest of their lives. 
Strikes me as sound leadership.
I don't care if the kid was a six-star recruit in high school, Husker secondary coach Travis Fisher promises nothing when it comes to game reps. It's not his style. 
Quinton Newsome, the favorite to start at corner opposite Cam Taylor-Britt, will welcome Johnson with open arms. Newsome loves to compete. He's a rising star in the program, and nothing changes that. 
Bottom line, Nebraska improved its roster. We'll see where it goes from there. 
* I asked the question, and you responded in a big way. 
Or should I say a "tall" way. 
Nebraska appears to be in good position to get a verbal commitment from 6-6 quarterback Richard Torres of San Antonio. I wondered in last week's "Things I know" column if Nebraska had ever had a quarterback 6-6 or taller.
Boy, did I hear from folks. They came out of the woodwork. Thank you. 
The answer: Frank Patrick, a Husker QB in 1967 and 1968, was listed at 6-7. He saw action only as a receiver/tight end in 1969.
"His stride, while dropping back to pass, was so large that (Bob) Devaney tied a towel around his knees to shorten it up in practice," writes Ron Olds.
A look at the 2021 Nebraska football schedule
Week 0 ➡️ at Illinois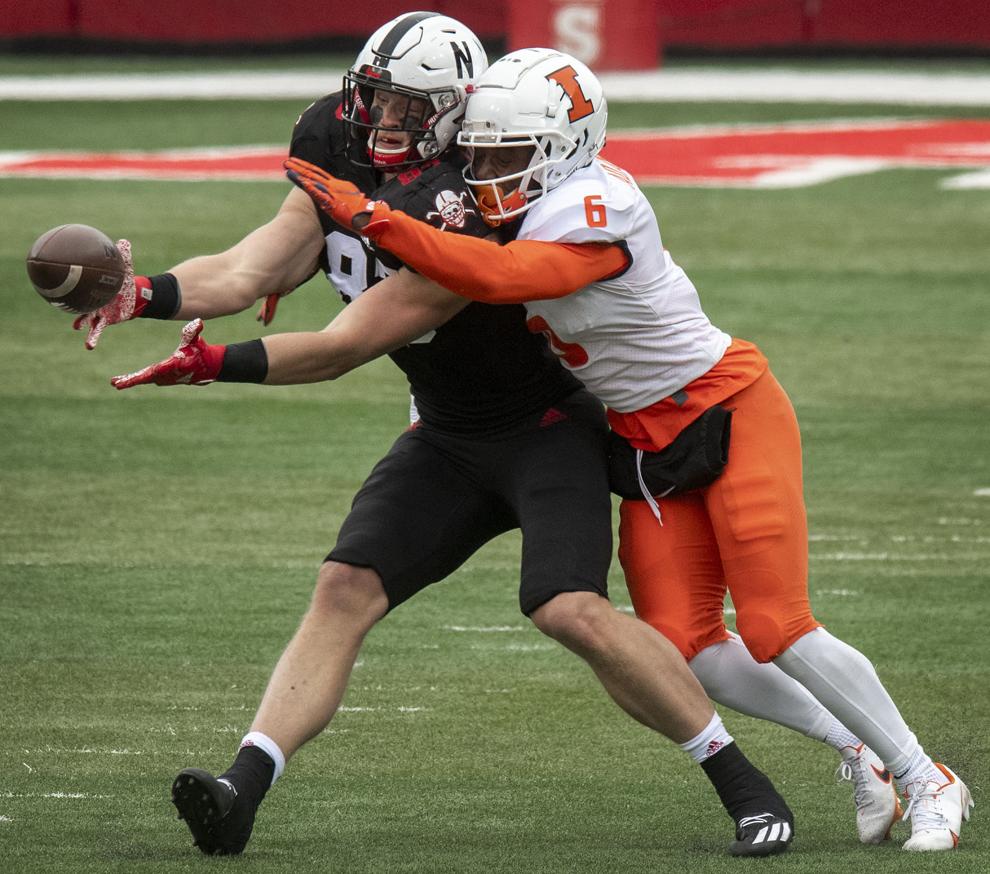 Last time the Huskers and Illini played: Illinois 41, Nebraska 23 (2020)
All-time series: Nebraska leads, 11-4
Week 1 ➡️ Fordham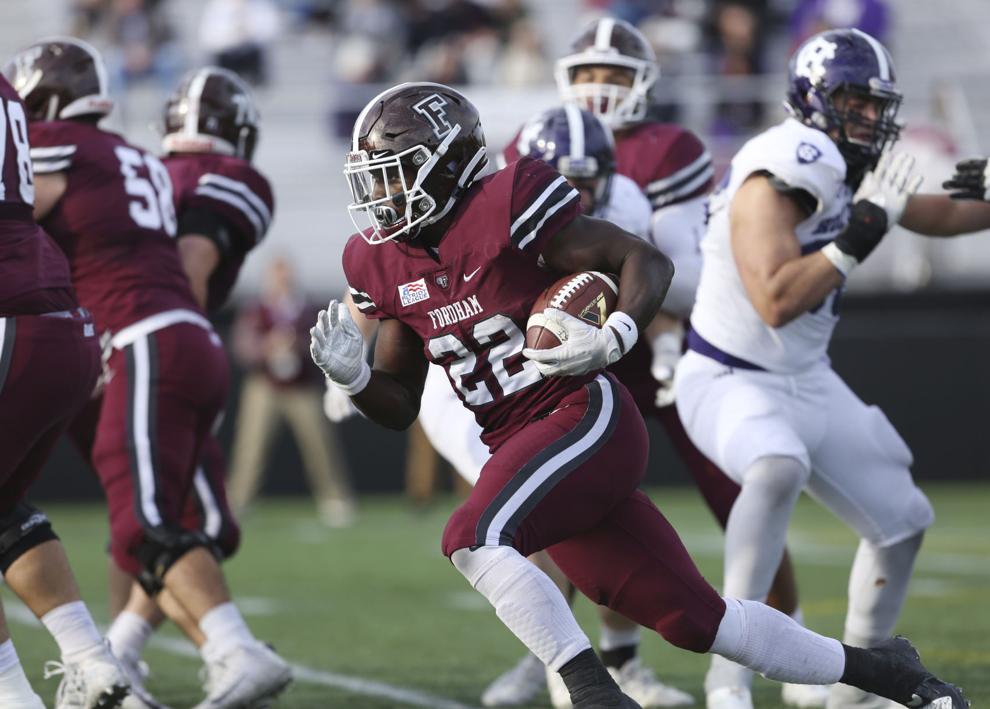 Fordham in 2020: 2-1 (shortened by COVID-19)
Last time the Huskers and Rams met: No previous matchups
Week 2 ➡️ Buffalo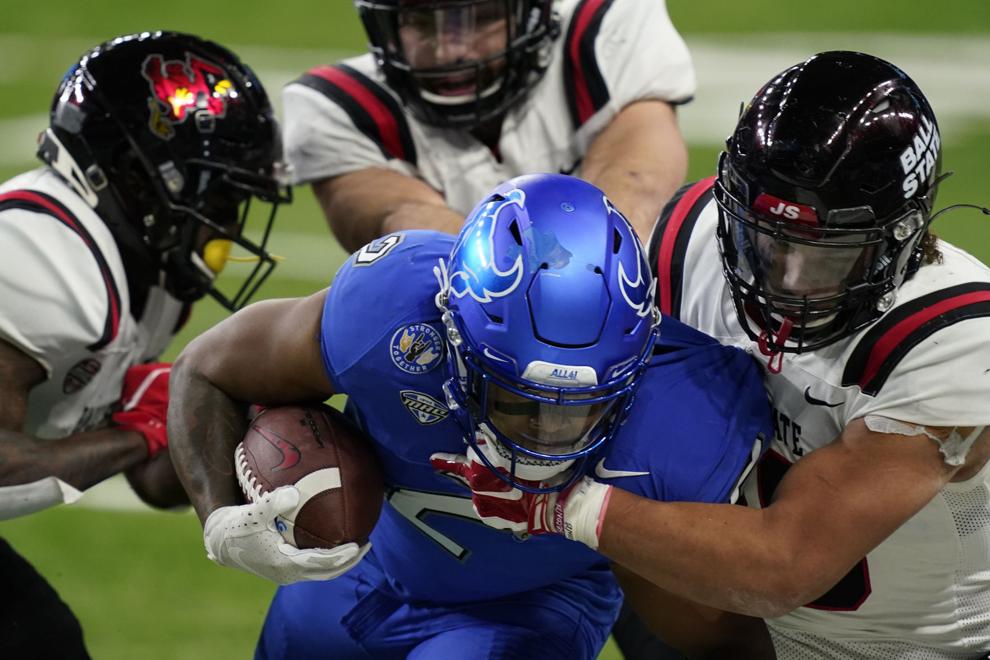 When: Sept. 11, 2:30 p.m. 
Buffalo in 2020: 6-1 (5-0 in MAC)
Last time the Huskers and Bulls met: No previous matchups
Week 3 ➡️ at Oklahoma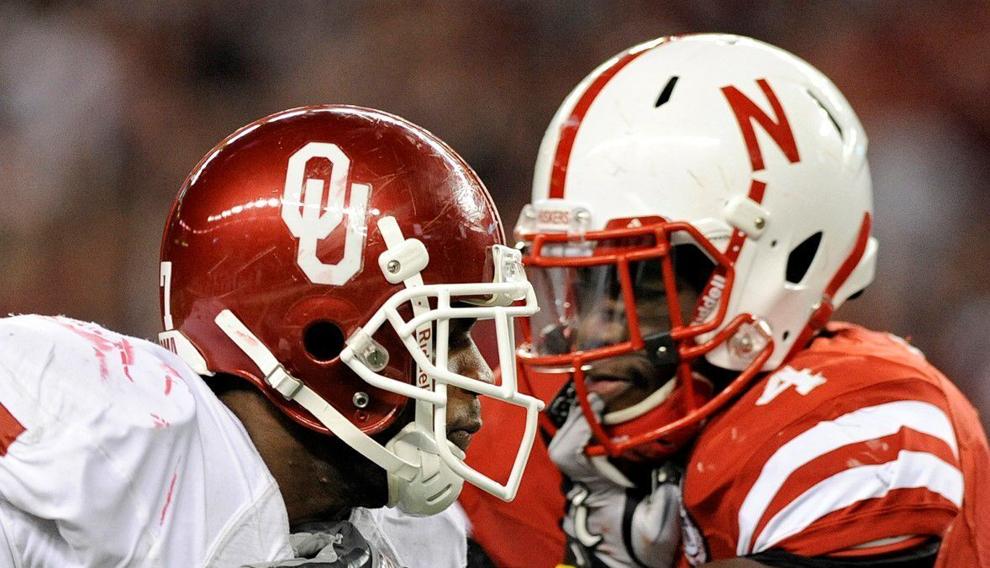 Oklahoma in 2020: 9-2 (6-2 Big 12)
Last time Huskers and Sooners played: Oklahoma 23, Nebraska 20 (Dec. 5, 2010, Big 12 Championship)
All-time series: Oklahoma, 45-38-3
Week 4 ➡️ at Michigan State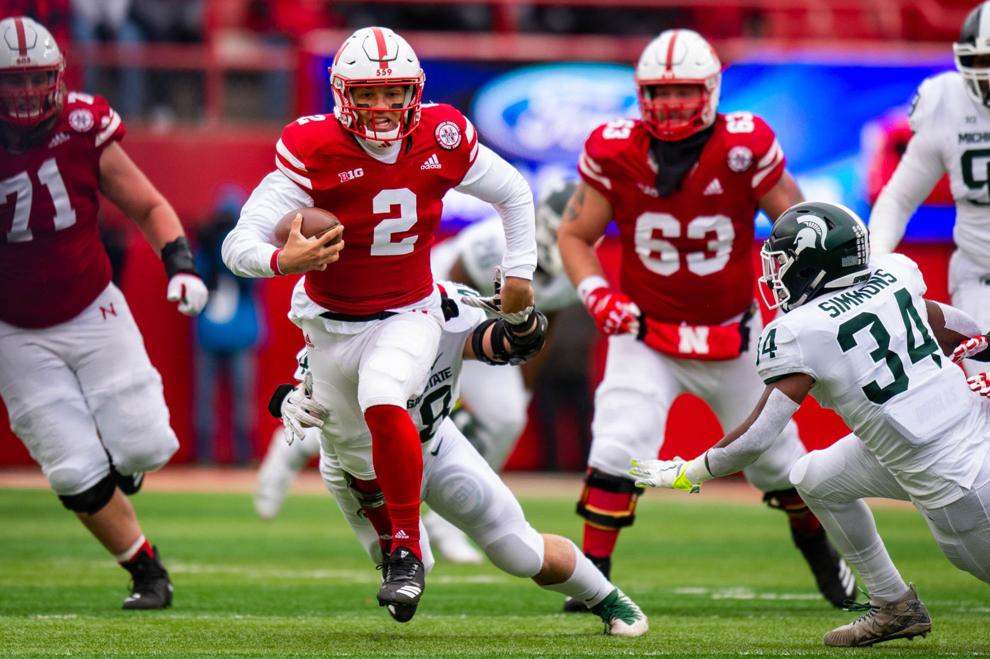 Where: East Lansing, Michigan
Michigan State in 2020: 2-5
The last time the Huskers and Spartans played: Nebraska 9, Michigan State 6 (Nov. 17, 2018)
All-time series: Nebraska leads, 9-2
Week 5 ➡️ Northwestern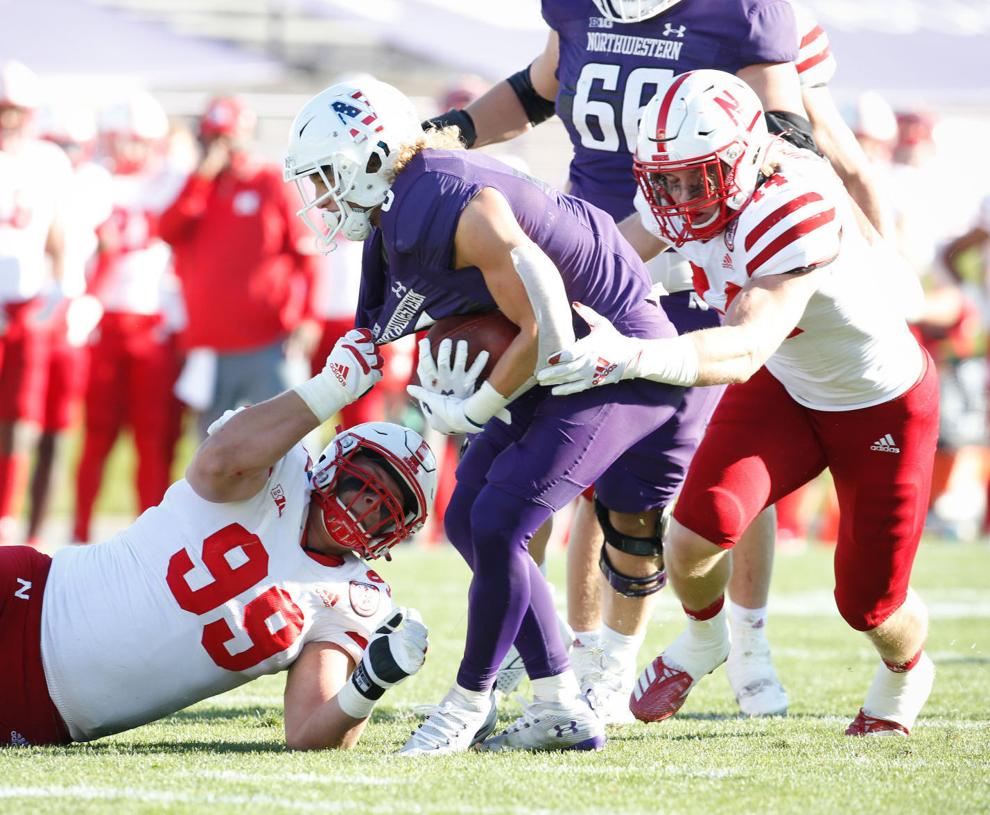 Northwestern in 2020: 7-2, Big Ten runner-up
The last time the Huskers and Wildcats met: Northwestern 21, Nebraska 13 (Nov. 7, 2020)
All-time series: Nebraska leads, 8-6
Week 6 ➡️ Michigan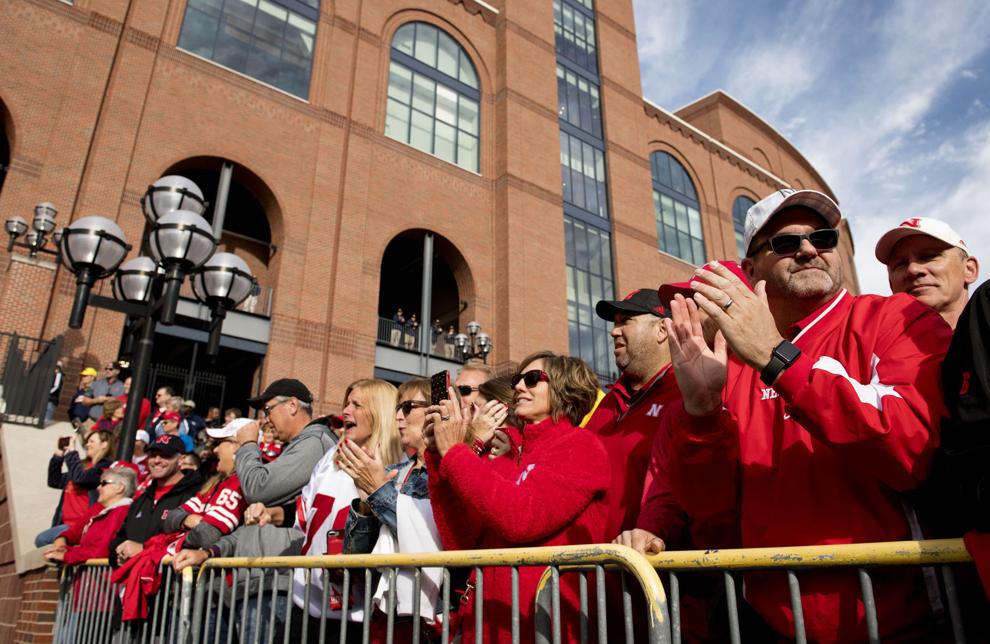 The last time the Huskers and Wolverines played: Michigan 56, Nebraska 10 (Sept. 22, 2018)
All-time series: Michigan leads, 5-4
Week 7 ➡️ at Minnesota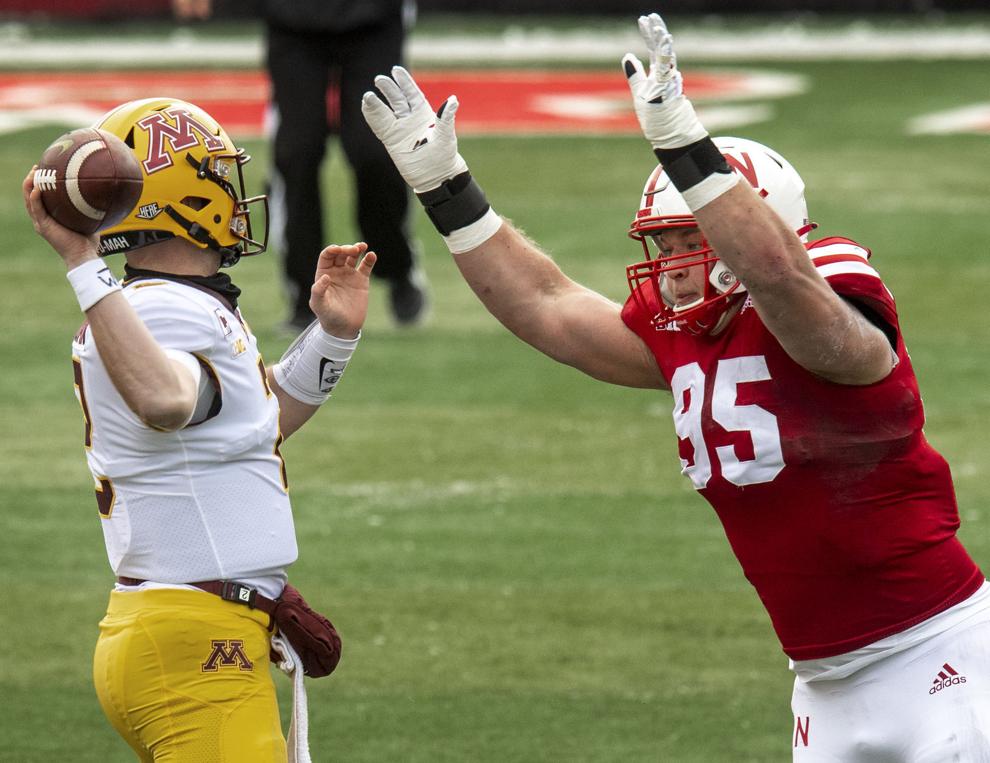 The last time the Huskers and Gophers played: Minnesota 24, Nebraska 17 (Dec. 12, 2020)
All-time series: Minnesota, 34-25-2
Week 9 ➡️ Purdue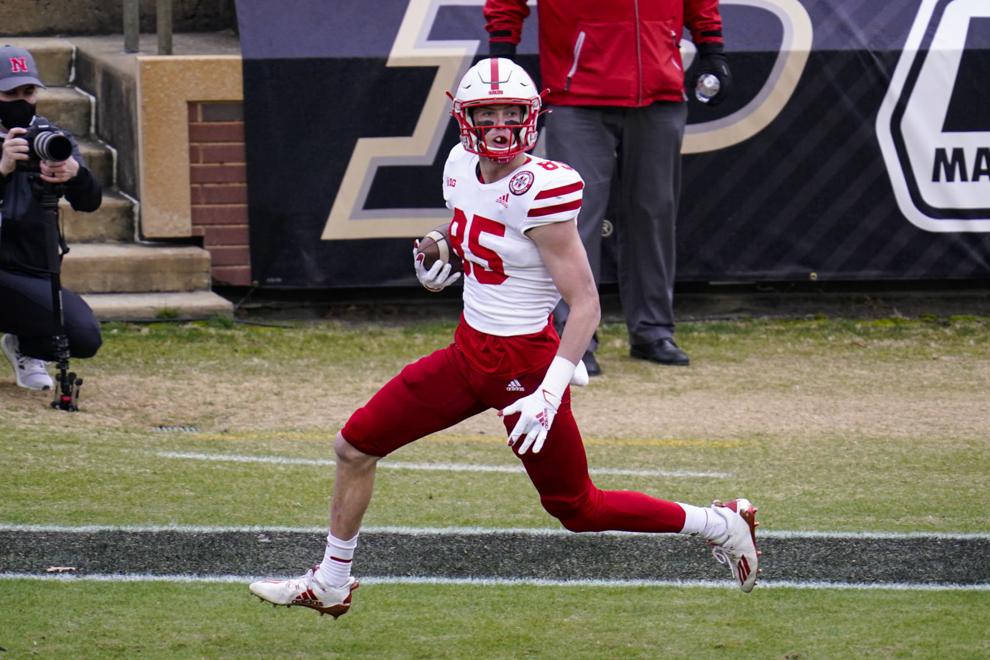 The last time the Huskers and Boilermakers met: Nebraska 37, Purdue 27 (Dec. 5, 2020)
All-time series: Nebraska leads, 5-4
Week 10 ➡️ Ohio State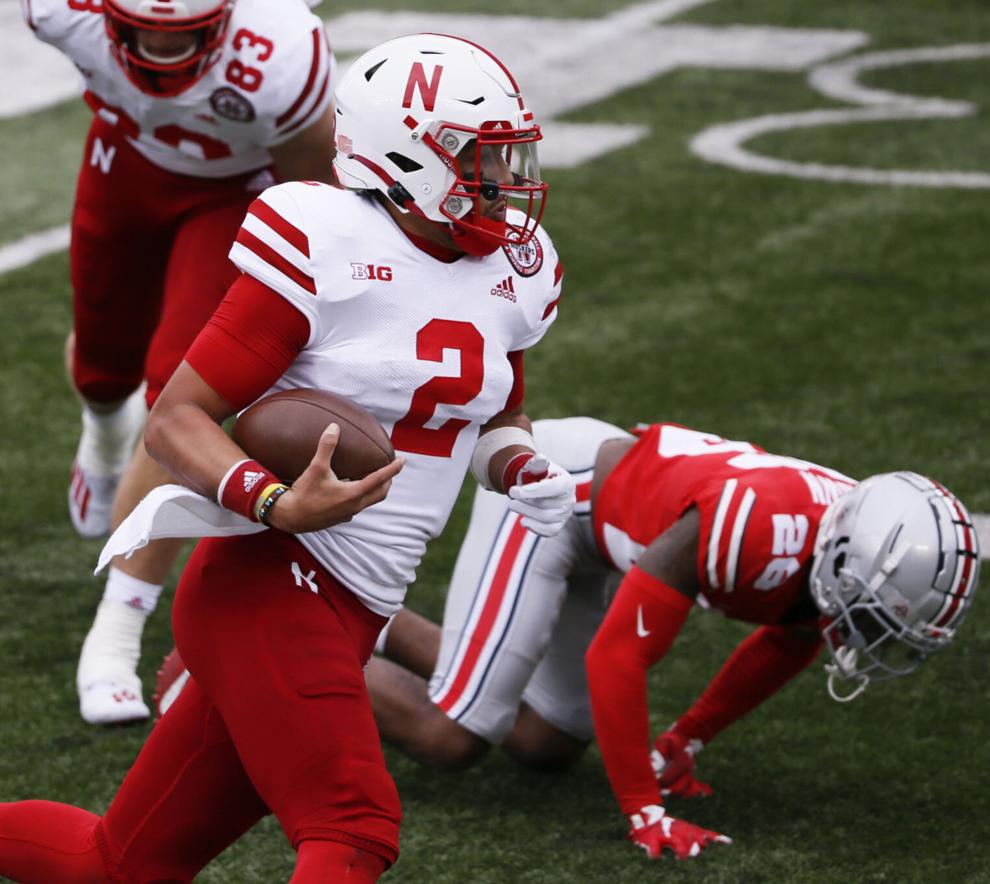 Ohio State in 2020: 7-1 (national runner-up)
The last time the Huskers and Buckeyes met: Ohio State 52, Nebraska 17 (Oct. 24, 2020)
All-time series: Ohio State leads, 8-1
Week 12 ➡️ at Wisconsin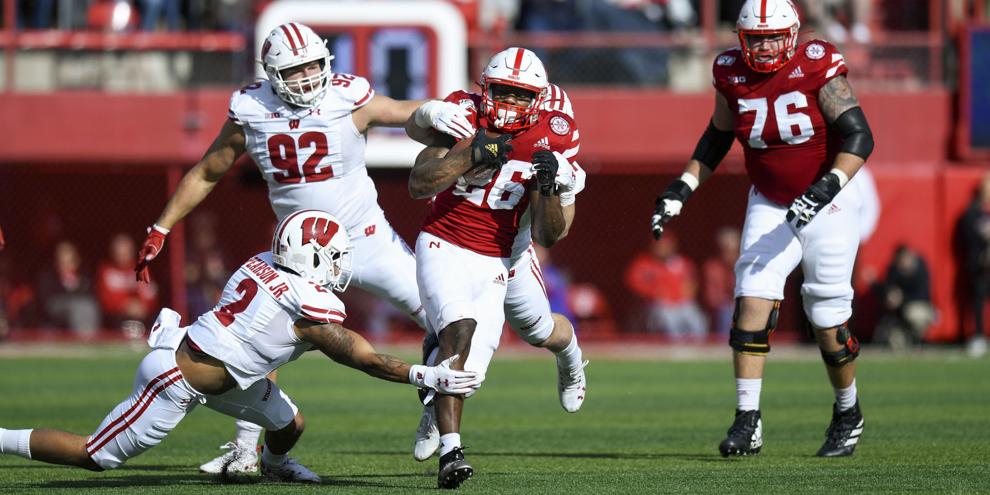 Where: Madison, Wisconsin 
The last time the Huskers and Badgers met: Wisconsin 37, Nebraska 21 (Nov. 16, 2019)
All-time series: Wisconsin leads, 10-4
Week 13 ➡️ Iowa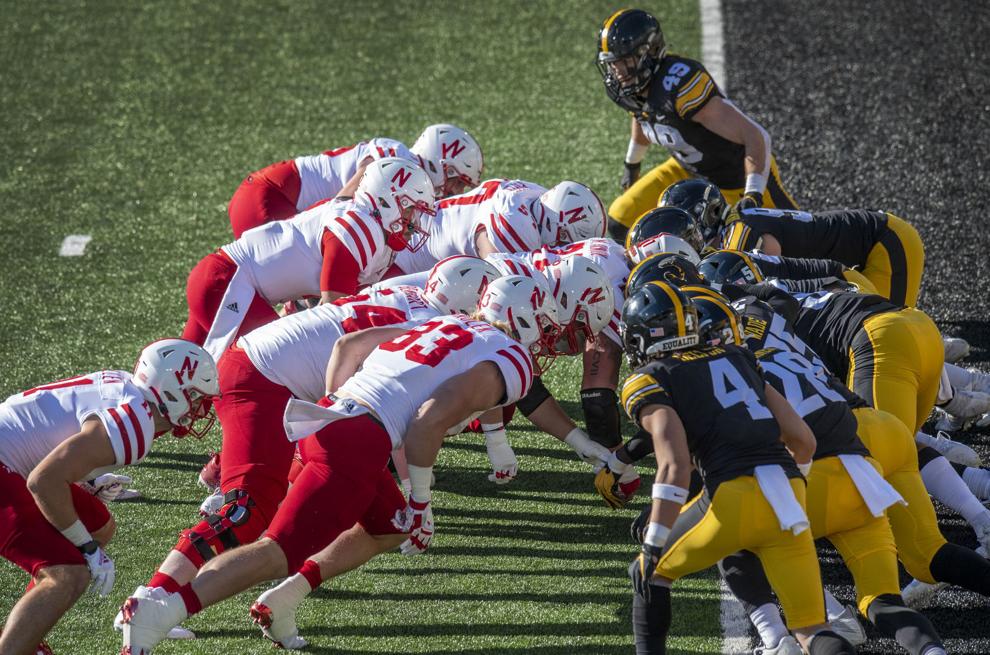 When: Nov. 26, 12:30 p.m. 
The last time the Huskers and Hawkeyes met: Iowa 26, Nebraska 20 (Nov. 27, 2020)
All-time series: Nebraska leads, 29-19-3