LINCOLN — For the second time in four months, Shannan Lum stuffed her life into suitcases and moved to a brand-new city.
The first move, from the Bay Area to Lincoln, required just three travel bags. The second one, from Lincoln to Dallas, required a U-Haul truck and came with a foothold in the NBA.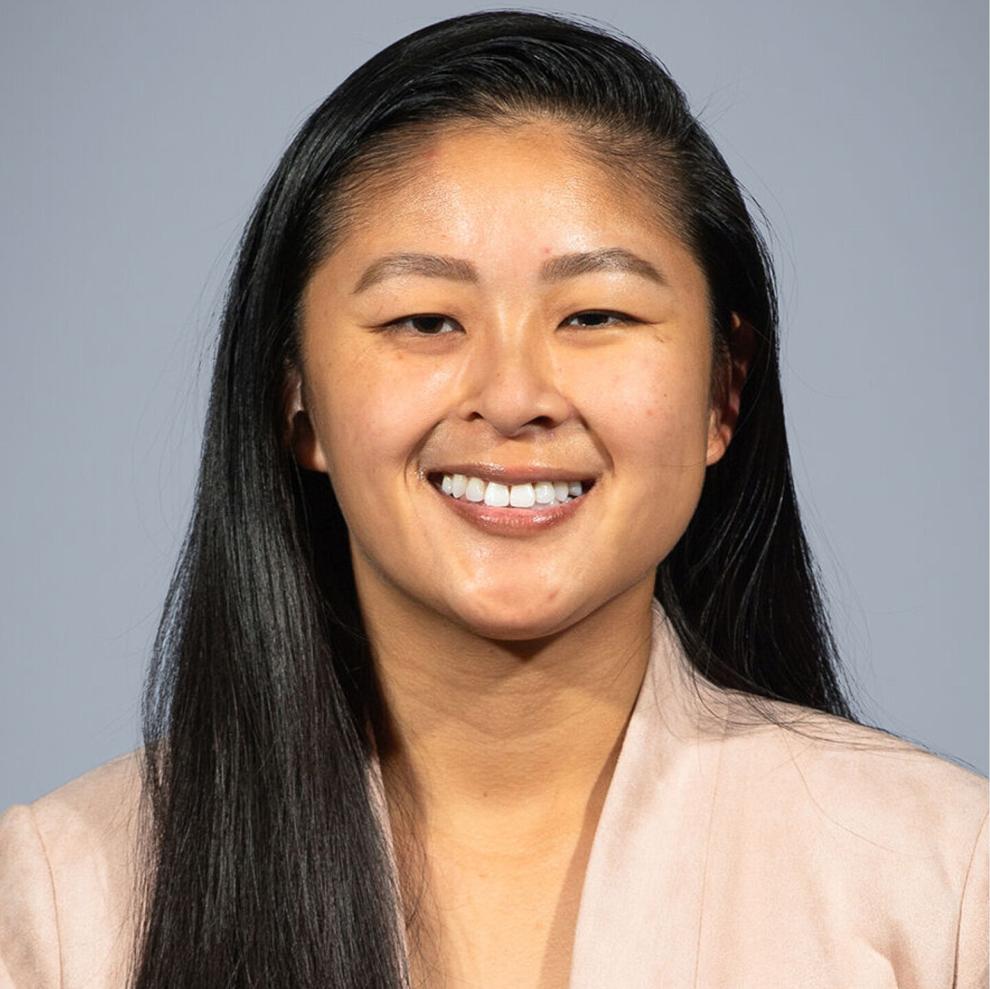 Lum, now Nebraska basketball's former recruiting coordinator, has been hired as a special assistant to Dallas Mavericks coach Jason Kidd. She starts Monday, barely four months after she arrived on NU's campus. But during that span, she learned an important lesson about the coaching industry: The people make the experience.
"My experience there was amazing because of the relationships I was able to build in such a short time," Lum said. "Four months isn't very long, but I would ride for those guys anytime. I don't know if I could truly put into words how much they all have meant to me."
The first people Lum knew in Nebraska were director of basketball operations Luca Virgilio and assistant Matt Abdelmassih. Both men worked under Chris Mullin at St. John's during Lum's tenure as a student manager (2016-2018). Abdelmassih always respected Lum's hustle.
"You never had to tell her to do something," Abdelmassih recalled in August. "She was already doing it. That's what makes a really good manager."
That impression stayed with Abdelmassih and Virgilio through last offseason, when the Huskers needed a new recruiting coordinator. They hired Lum, the first woman of Asian-American or Pacific Islander descent to become a recruiting coordinator in Division I men's basketball, in May. The Huskers figured that experience, plus the program's NBA connections, could help Lum reach her goal of becoming an NBA head coach.
They were right — and fast — thanks to another set of Lum connections. Greg St. Jean, who also coached at St. John's while Lum was there, mentioned Lum's name when Kidd asked for special assistant candidates. Kidd noticed that Lum had worked as a video coordinator for the women's basketball team at Cal, his alma mater. And when Kidd interviewed Lum, he discovered that the first team she'd ever coached was the same AAU team he sponsors today.
"I used to have that on my résumé up until the Mavericks," Lum said. "(Kidd) was the only one that would've known what I was talking about."
The job offer followed shortly after. Lum accepted. The Huskers were disappointed to lose her so quickly, but they weren't caught off guard.
St. Jean asked Virgilio about interviewing Lum before he even reached out to her. Lum kept the Huskers updated throughout the interview process. And Hoiberg even called Kidd endorsing Lum as a candidate.
"This is just too good of an opportunity to pass on," Hoiberg said. "It's part of the business. You'd never want to stand in the way of something that could be a life-changing decision for somebody."
With Nebraska's blessing, Lum started packing. Again. Before she left, she hugged each player on Thursday, which Hoiberg said was "very emotional" for the team. Freshman Bryce McGowens called Lum his "best friend" in his goodbye tweet. Alonzo Verge and Kobe Webster thanked Lum on Instagram for the goodbye cards she left them. And Athan Katsantonis, the grad assistant who will fill Lum's shoes as recruiting coordinator, tweeted that "it's hard to put into words" how much Lum helped him grow.
Lum considers Katsantonis a friend and an "amazing" replacement. She believes he would've worked for the Huskers full time after he graduated, anyway. Her departure simply hastened his promotion.
Lum won't be able to see how Katsantonis settles into his new role. She's busy apartment shopping and preparing for her first day in the NBA. She'll act as Kidd's "right hand" in her new role, and she'll be involved with several aspects of the organization. But she hasn't seen the Mavs' organizational chart yet, which will help clarify her duties.
Whatever Lum does in Dallas, she'll probably make a few connections. She landed and left the Nebraska job thanks to her network. And now that she's reached the pinnacle of her sport, who knows where her next handshakes will lead?
---