Going 25 rows deep, Creighton's student section packed behind the Nebraska volleyball end of the court like they might for a Villanova basketball game.
A red/blue split inside CHI Health Center leaned just slightly toward the queen bees, No. 3 Nebraska. But the noise level, among 11,279, was close to even.
The Blue Crew was rowdy. Ready for a party. Ready for an upset.
No. 19 CU was here for its best chance ever to knock off NU, and the students had a chant each time the ball landed on the Bluejay side of the net. "Tick" — that was for the dig. Another "tick" for the set. And a "BOOM" for the anticipated kill.
The student section said "BOOM" a lot, but the Huskers' remarkable defense prevented one explosion after another in a 25-14, 25-22, 25-16 sweep that reduced Creighton — which just beat defending national champion Kentucky and Southern California — to a midweek speed bump.
And, no, it wasn't a dominant block that usually did the trick. Three of NU's shortest players — 5-foot-5 Lexi Rodriguez, 5-8 Kenzie Knuckles and 5-9 Keonilei Akana — played back-row wizards. Creighton couldn't put a ball past 'em or down on 'em.
"We all had a lot of fun," Akana said. "Because we're all the same position and we work hard, aggressively. Our goal tonight was to be aggressive — and not let a ball drop on the floor tonight."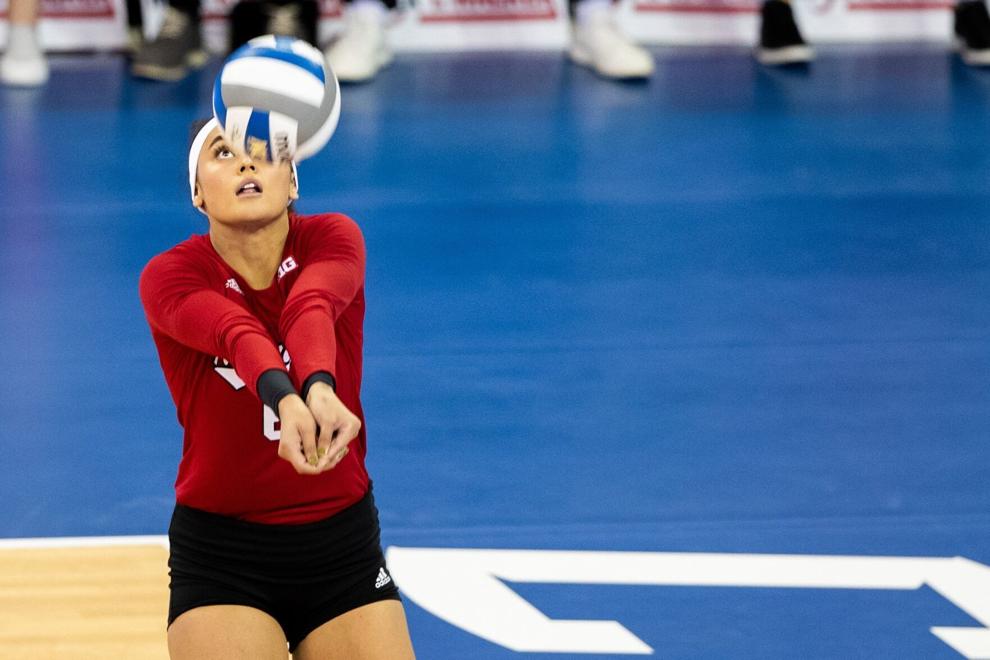 Rodriguez, the starting libero, had 17 digs. Akana had 13 digs and served an 8-0 run midway through the second set, the only moment of the match that was tight. Knuckles had eight digs and two back-row kills, one of which even brought coach John Cook to his feet in applause during Akana's run. NU had 23 digs per set Wednesday night. It came into the match averaging 14.68.
Again — wizardry. The Jays' big freshman gun Norah Sis needed 18 attempts before she got a kill. She finished with four kills on the night. She normally averages four in a set.
Sis and Jaela Zimmerman swung a combined 80 times, had 12 kills and 13 errors.
Tick-tick ... click. It gets demoralizing. Creighton eventually started air-mailing shots long.
"When you play great defense, it's really hard to prepare to that," Cook said. "It's no different in basketball, football. When you're going against a great defensive team, there's really not much you can do. You keep swinging, you try to find more ways, but if they're relentless, it makes more hard."
Cook was referring to his defensive trio — which can play in the back row together when outside hitter Lexi Sun, a little bit of a passing liability, subs — and setter Nicklin Hames, who had 12 digs.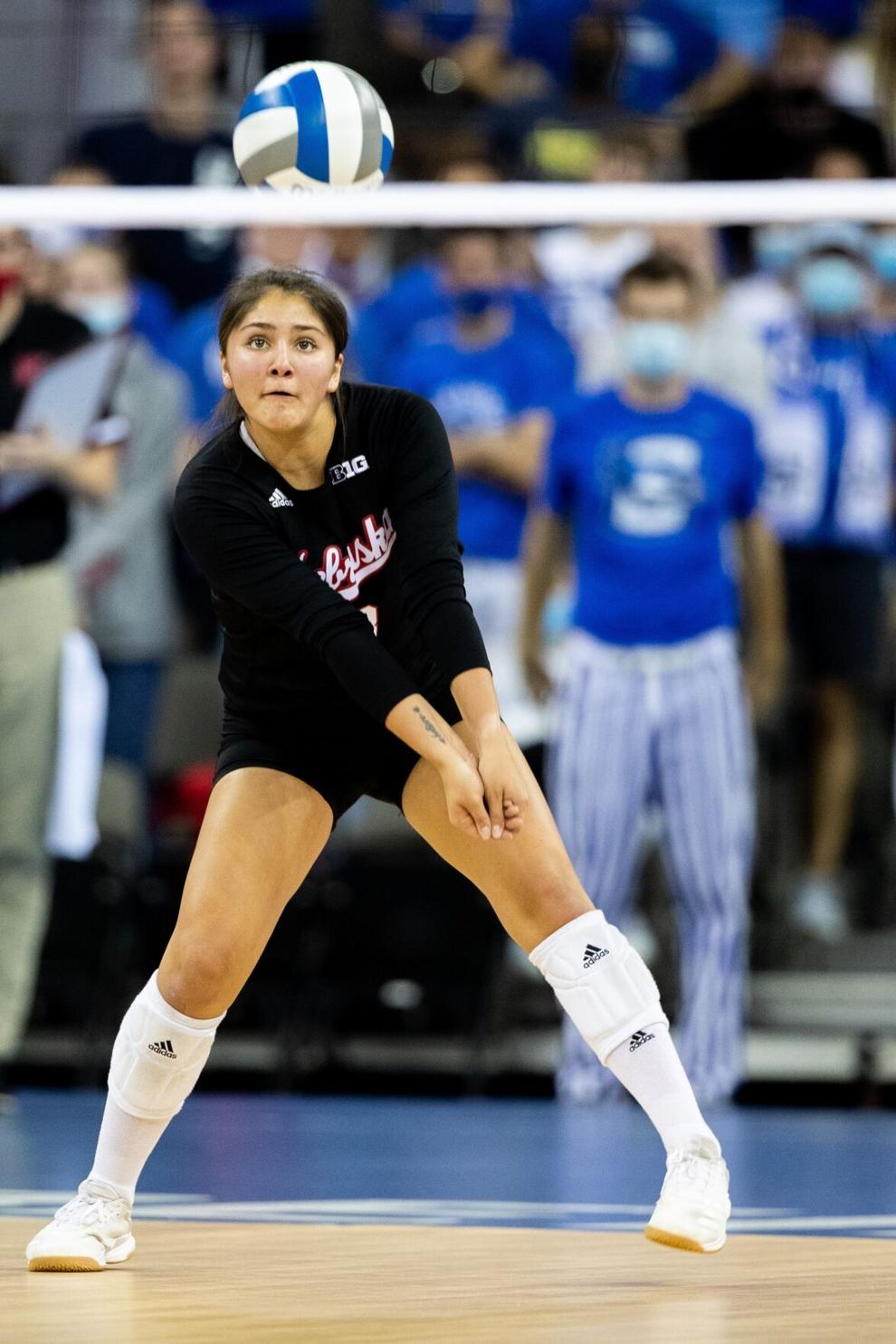 "Those are four exceptional defensive players — as good as we've had at Nebraska," Cook said. "And now we've got four of them on court sometimes, together."
They're a hard code to crack, and fans didn't see the lineup, really, until Hames returned for the UNO match. The Mavs outhustled the Huskers last Friday — taking them to five sets. Nebraska was sluggish early against Georgia, too. If a win over Arizona State last Saturday looked like improvement, the win over Creighton — which Cook called one of the best passing teams NU will play — represented a big jump. The Huskers looked liked the No. 3 team from the first serve.
"We applied the pressure on them to start, and from there, we just continued to keep at it," Sun said.
Cook wanted Nebraska to play "relentless" with each point. NU served five aces — aggressive.
Husker hitters took a lot of creative (and often unsuccessful) swings that, on the wrong night, will catch up with them if they don't get more efficient — or get back middle blocker Lauren Stivrins, who got the loudest introductory cheer Wednesday night while in street clothes.
But the Husker defense — that's a picture Cook likes. He compared the evening's effort to the Husker teams that featured libero Justine Wong-Orantes, the Olympic gold medalist who set a new standard for defense at Nebraska. His assistants had a familiar football phrase to describe the effort.
"All gas, no brakes," Cook said. "Whatever that means."
Wednesday, it meant the sweep of a rival, and a Creighton fuse that never got lit.
---