What is the cost of a 21-second birthday shoutout from a top player at one of the best volleyball schools in the nation?
For me, $35. And the payoff was the happiness it brought my friend — and watching the moment when Nebraska setter Nicklin Hames said, "Hi, Reece" turned his face a deep Husker red.
Pulling off this surprise took a plan, a persuasive paragraph and weeks of patience.
Some backstory: I'm a huge Nebraska volleyball fan, like thousands of others in the state. One of those others is my friend Reece.
In the past couple of years, we've texted each other while watching the games, cheering on big blocks and amazing saves. We were thrilled when a rescheduled volleyball season returned in early 2021, and together attended the Nebraska-Texas regional final in Omaha in April (which, unfortunately, ended in a Husker loss).
But as a casual sports fan, I forgot that NIL was on the horizon.
In reading coverage in The World-Herald, I learned about the implications of allowing collegiate players to profit off of their name, image and likeness.
When the internet was abuzz July 1, the first day the change went into effect, I was curious. I perused what athletes were charging on Opendorse, a marketing platform started by two former Huskers that partners with NU.
I had to try it out. And I had a perfect, and relatively timely, reason — Reece's 29th birthday in August.
I bungled my way into successfully creating an account on Opendorse ... somehow my name is "Fan" on the site.
Her starting price? Five-hundred dollars per shoutout. Add the Opendorse transaction and convenience fees, and the total topped $650.
Absolute respect to her for charging market-rate prices, but that wasn't in my budget. (Sorry, Reece.)
Then I found Hames, the superstar setter since her freshman year. Her asking price was a more reasonable $25. With fees, that amounted to $35.84. Sold.
A co-worker chipped in, too. (Hames has since increased her starting price to $50.)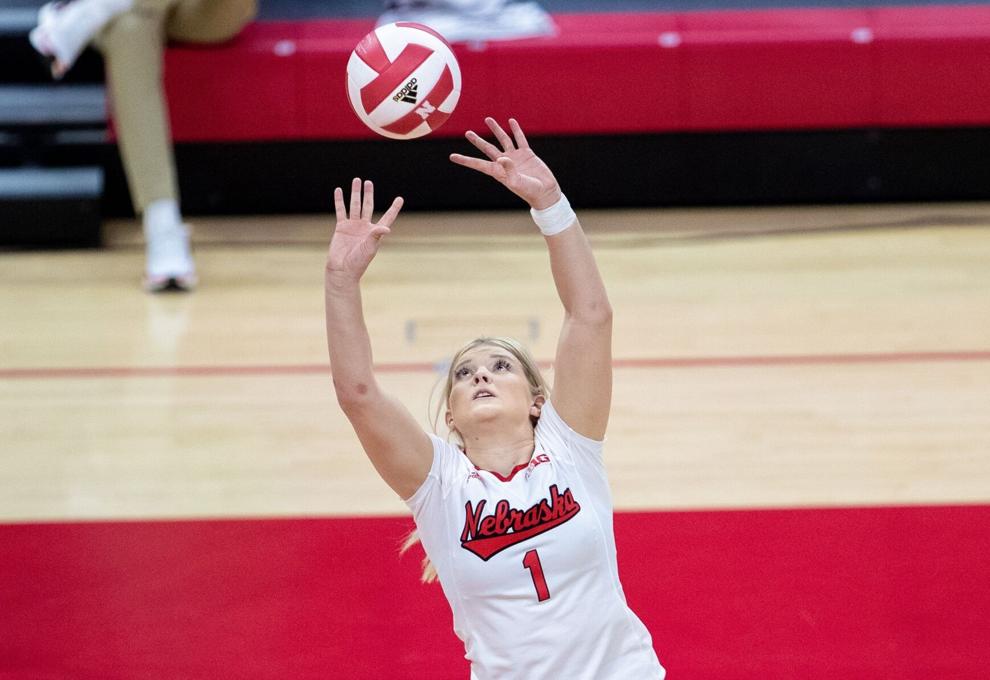 I chose the "other" option and started typing, explaining that I'd love a video shoutout for Reece's 29th birthday, that we both are UNL grads and ultimate fans, that we can't wait for the season to start and "he would be so surprised and love it!" (Note that I didn't mention my affiliation — or his — with the newspaper.)
I tried to be gracious and ended with, "Thanks for considering!" Sure, I was offering her what she asked for, but that doesn't mean she has time to record 500-plus birthday shoutouts, nor is she forced to accept the offer.
I anxiously submitted it at 10:43 a.m. July 1. Less than six hours later, the "deal" was marked "accepted."
Since Reece's birthday wasn't until late August, that's when I marked the video delivery date. At 11 a.m.
That day, I was brimming with excitement, as you usually are when you hold onto a surprise for weeks.
How was it going to work? I hadn't been notified about the video by midmorning.
I figured Hames could cancel anytime since payment was only pending and my credit card wouldn't be charged until the deal was complete.
The deadline passed. Curious, I contacted Opendorse's customer service.
"Hi, Fan. How can we help?"
As a very nice employee was looking into the details, I got another message. From Hames.
At 11:20 a.m.: "Here's the video!"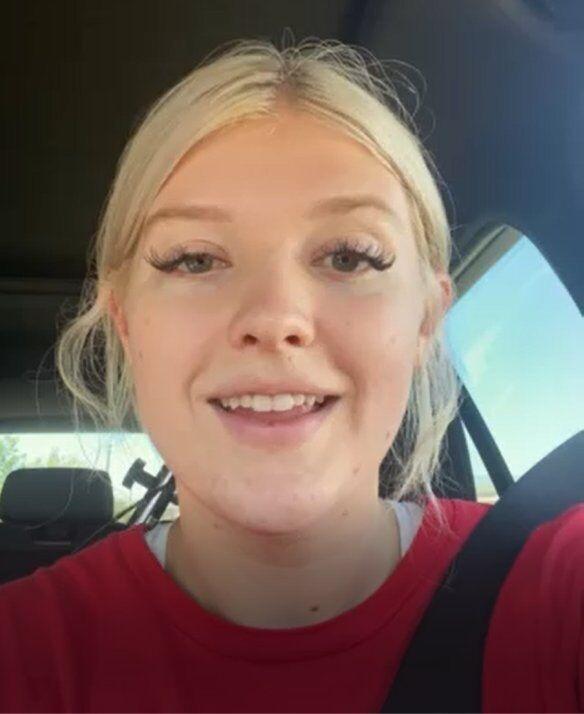 There it was, the 21-second video of Hames in a car, in Husker red, wishing Reece the best.
"Thank you so much for all your support, I hope you have the best birthday ever," she said.
Shrieking, I pulled it up on my computer screen and called Reece over to watch it. He was very surprised and shared it with his friends and family, who loved it. I showed it to other co-workers, who were delighted.
Later that night, Reece texted me: "I'm still smiling."
All of us, to varying degrees, are some level of burned out, weary, apathetic, grief-stricken or frustrated about what we've collectively lived through in the past 18 months — mentally, physically and emotionally. We need little bright spots, any chance we can get them.
And for $35, though it was only 21 seconds, that little piece of virtual human connection fueled an entire day with joy.
Thanks, NIL. Thanks, Opendorse. And thank you, Nicklin.
---